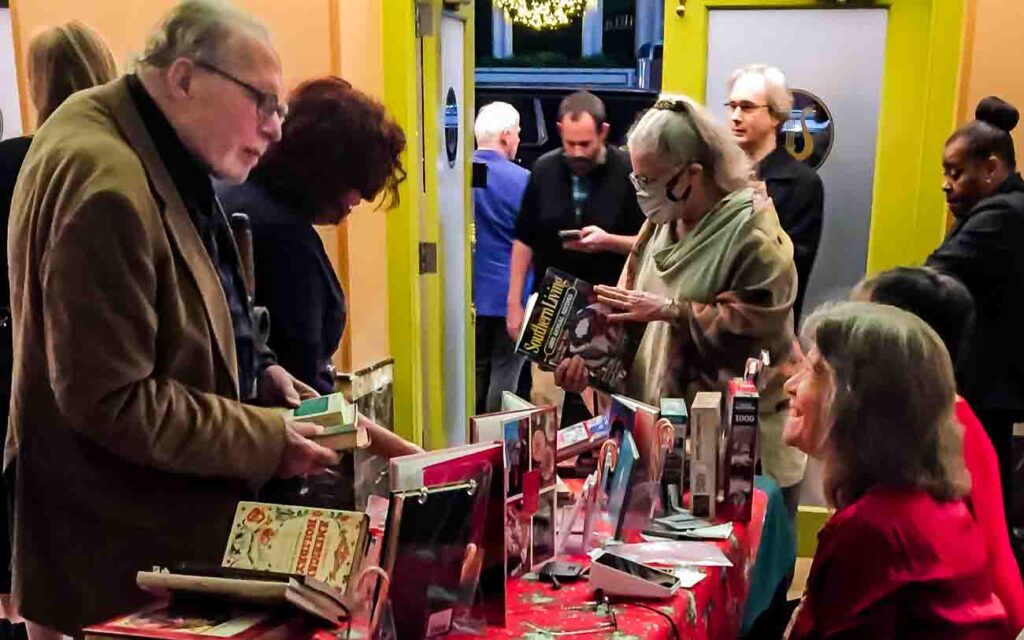 AT THE SALE
Does Book Fair accept credit cards?
Yes, we accept credit card and cash for payment.
Is there an entry fee?
Only on the first day from opening until 3pm. Cash is appreciated and gets you in much quicker. Can do credit card admission in a pinch, but you'll have to wait. Adults must each pay the $15 fee. Up to 3 children accompanied by a paying adult are free. After Friday 3pm, all are free. Saturday and Sunday are completely free.
How many books are at the sale?
We don't count books, but there are definitely more than 50,000. Maybe up to 90,000. Enough to fill the floor of a Division 1 college arena.
How much do the books cost?
Books are priced individually. We consider prices to be "wholesale" level. For a paperback fiction book, prices start around $1.25. A nice non-fiction hardback might be $3. A fine collectible could be $25 or even more, but still a fraction of retail worth.
Are scanners allowed?
Yes. But you must scan the books in place on the table. You may not sweep tables and remove books to be scanned and left in abandoned piles later.