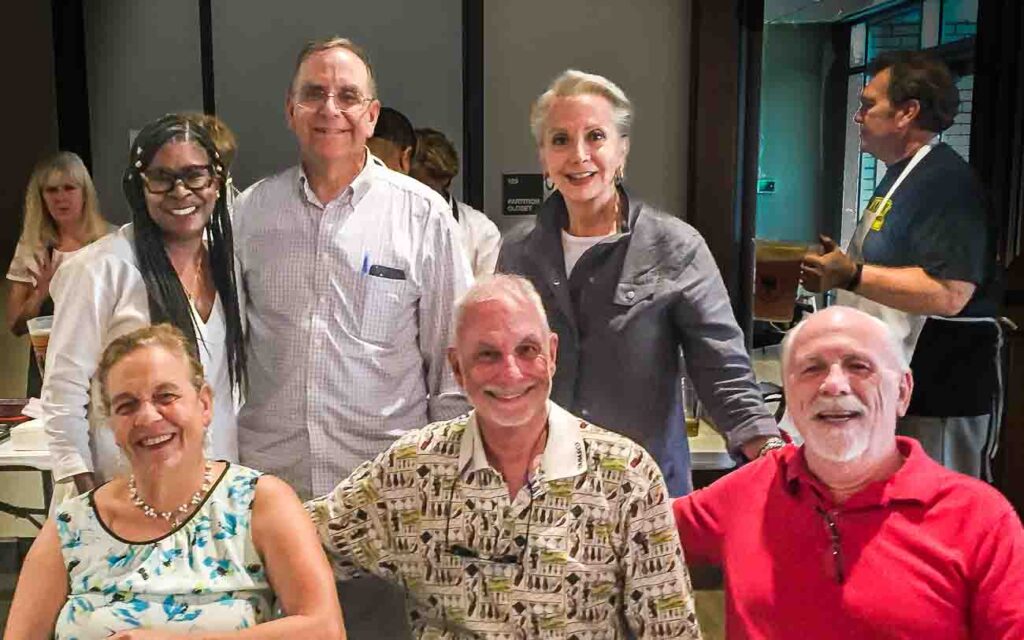 Join LPO Volunteers today and support the nation's only wholly musician-owned orchestra.
The Louisiana Philharmonic Orchestra needs your support. There are many ways to contribute
Become a dues-paying member of LPO Volunteers
Shop at the Encore Shop, our designer resale shop (or donate to the shop's inventory – click the link above to make an appointment)
Shop our annual Book Fair or bring your gently used books, DVDs, CDs or puzzles to the Book Fair warehouse in Harahan (click the link for hours and details).
Volunteer your time and talents to one of the many activities to support the LPO.
How to Get Involved
In addition to running the organization's two solely owned businesses – The Encore Shop and Symphony Book Fair – LPO Volunteers contribute hundreds of man hours annually, welcoming guest musicians into their homes, hosting small private concerts that supplement musician incomes, assisting with orchestra auditions, and performing many administrative tasks that support the Louisiana Philharmonic Orchestra. LPO Volunteers welcomes all levels of commitment – from single-event volunteers at Book Fair and Bucket Brigade, to full engagement in many events, to dues-only members.
Contact our Membership Chairman at [email protected]

You can also download a membership application to join today.
Click Here for Membership Form