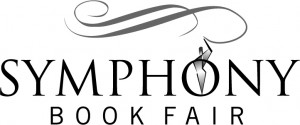 We'll be open for a Book Fair Mini-Sale at the PoBoy Fest
Sunday November 11,  10am – 4pm
at our Warehouse: 8605 Oak Street, New Orleans
Items on sale will include artwork, posters, books, cookbooks, and LPs
The next big annual sale will be held May 31 to June 2, 2019 at the UNO Lakefront Arena.
  Bring Donations to the
BOOK FAIR WAREHOUSE 
8605 OAK ST.
New Orleans 70118

Tuesdays and Fridays, 10 am – 2pm (summer hours)
 Symphony Book Fair accepts:
books • art • sheet music
audio books • CDs • DVDs • puzzles & games
Donations are accepted during warehouse hours, Tuesdays and Fridays only, during hours above – 8605 Oak Street, between Leonidas and Monroe Streets.
Please do not leave donations unattended outside the warehouse.  We'd hate to lose a good donation to rain.