SHOP / CONSIGN / DONATE
7814 Maple St.
New Orleans, LA 70118
Phone: 504.861.9028
Hours: Tues – Sat, 11 am – 5 pm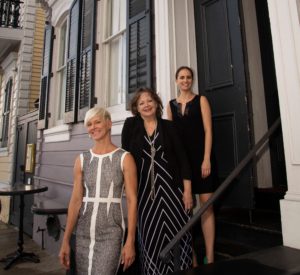 The Encore Shop is an upscale consignment store benefiting the Louisiana Philharmonic Orchestra – and exclusively owned and operated by LPO Volunteers. For more than 40 years, the store has offered women high quality designer clothing at significantly reduced prices. All net proceeds go to the LPO!
Whether you're looking for business attire, casual wear, an evening dress or elegant accessories, you'll find something amazing at The Encore Shop–at bargain prices. Many are designer pieces–and all are top quality.
As always, your purchases at The Encore Shop benefit the LPO. So give your closet and your wallet a special treat.